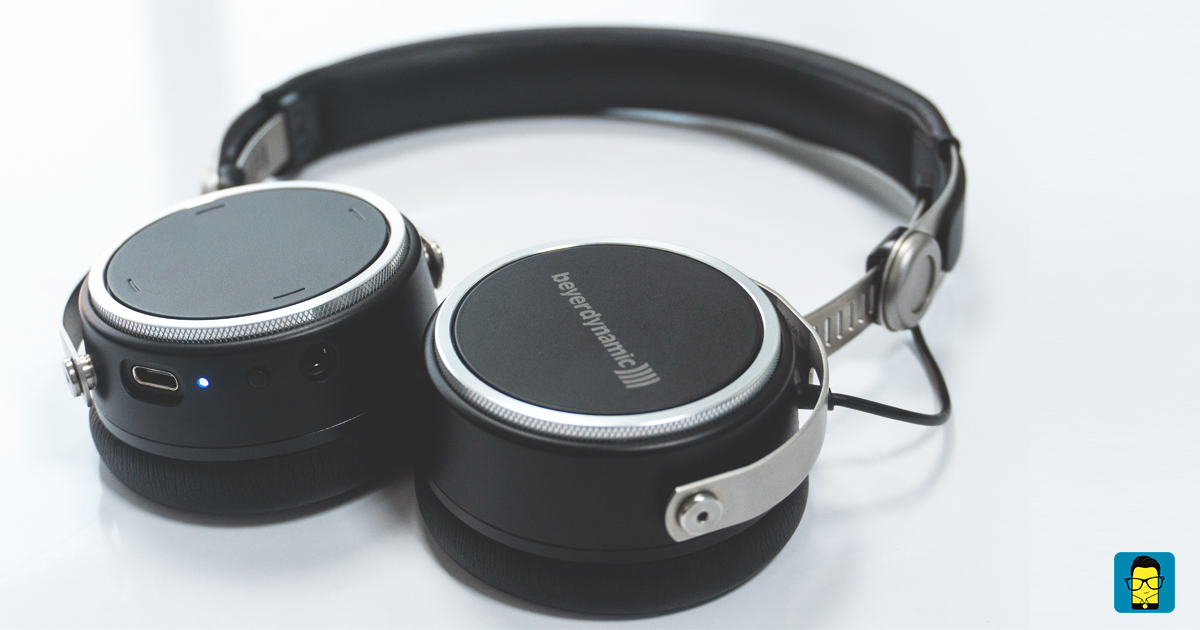 Most self-respecting audiophiles loathe Bluetooth headphones. I am a passive participant in India's biggest audiophile forum on Facebook – the Indian Audiophile Forum. And, there are a few veteran audiophiles on that forum who wouldn't buy a pair of BT headphones even if someone gave them money. No amount of aptX HD or LDAC support will convince these experts. 
But I'm fairly convinced that, the Beyerdynamic Aventho Wireless can change their perception. To some extent, at least.
These BT on-ear (supra-aural) headphones are pretty darn good and I really don't want to return my review unit. Maybe, I should just buy the Aventho. Only if it wasn't so friggin expensive. 
Okay l'm getting ahead of myself; let's just move on to my review then.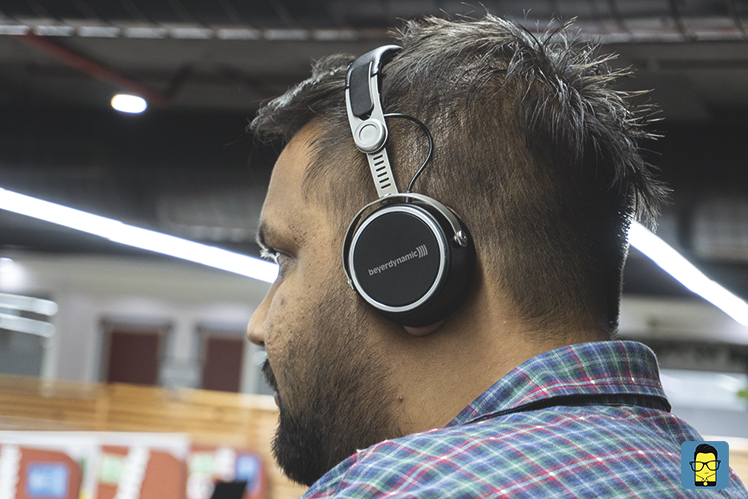 Beyerdynamic Aventho Wireless: packaging and design
First things first, the Aventho Wireless headphones come in a slightly sparse box with nothing but a canvas carrying pouch, a 3.5mm cable, and a charging cable. See the point is, if I am spending the price of a decent flagship smartphone on a pair of headphones, I expect at least a hard case.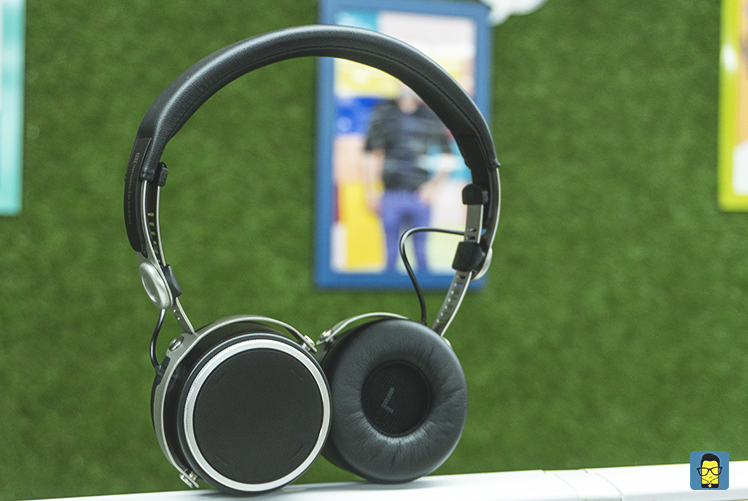 Moving on to the design, the Aventho Wireless is a masterclass in German engineering. Borrowing design cues from the Beyerdynamic's well-known T51i headphones, the Aventho Wireless is made from a combination of materials like hard plastic, metal, and high quality synthetic leather. There's no doubt that the headphones look extremely premium and sturdy. The ear cups can swivel 360-degrees and fold up flat for better portability. The metal band can be adjusted easily as well.  
As far as the design is concerned, my only issue is the dangling wire from the headband to the individual earcups. While it looks sturdy initially, there is a chance of these loose wires getting yanked easily when you are out and about. I'd urge you to be careful, lest you snap it. On the flipside, the headband feels nice and sturdy, and seems like it can withstand a lot of flex. 
The right ear cup is where all the action happens as far as physical controls and gestures are concerned. There's a single power button at the bottom, and flanking it on either sides are the 3.5mm audio jack and the USB Type-C port. You can swipe right and left to change the songs, up or down to control the volume, and tap twice to answer calls. Unfortunately, the touch controls are iffy at best. Seriously, not a single headphone manufacturer from Sony to Sennheiser, to now Beyerdynamic has managed to perfect touch controls. I feel, there's really no point in persisting now.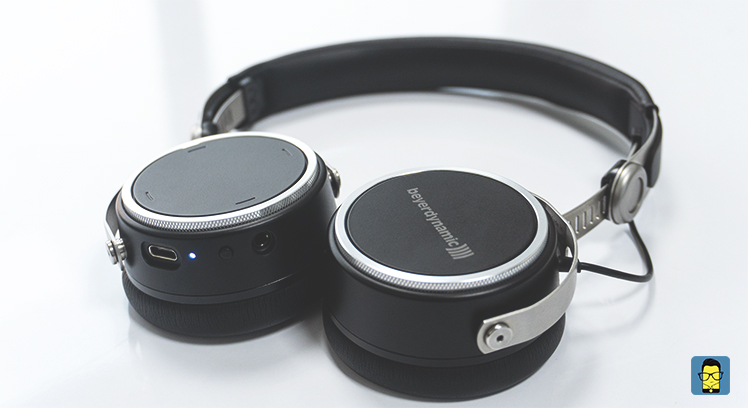 Beyrdynamic Aventho Wireless: fit and MIY app
As far as the fit is concerned, I found the Aventho Wireless to be one of the most comfortable on-ears. That said, my ears did get pretty warm after around an hour of continuous listening. And, as is the case with most headphones, if you wear spectacles (I tried it with my sunglasses on), it is going to get pretty uncomfortable pretty soon. Moreover, the metal band has a tendency to pull your hair. It happened twice and trust me, it is a painful experience.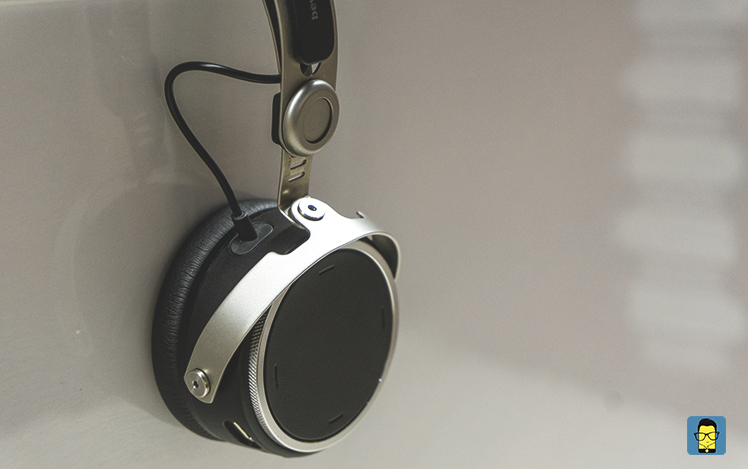 Coming to the MIY (Make It Yours) app. This app has been made in conjunction with Mimi hearing technologies. Essentially, you can use this app to tune the headphones' sound signature according to your ear's hearing capabilities. It plays sounds across different frequencies in each ear to test them. This process takes about six minutes from start to end. 
However, let it be known that the process is extremely iffy and requires a lot of patience. In fact, I used the headphones with the MIY app on a Huawei P20 Pro and OnePlus 6 (review), and I had to update the firmware (using Windows) on the Aventho for it to work with Oreo-based devices. But, it was totally worth the extra effort. I'll explain later.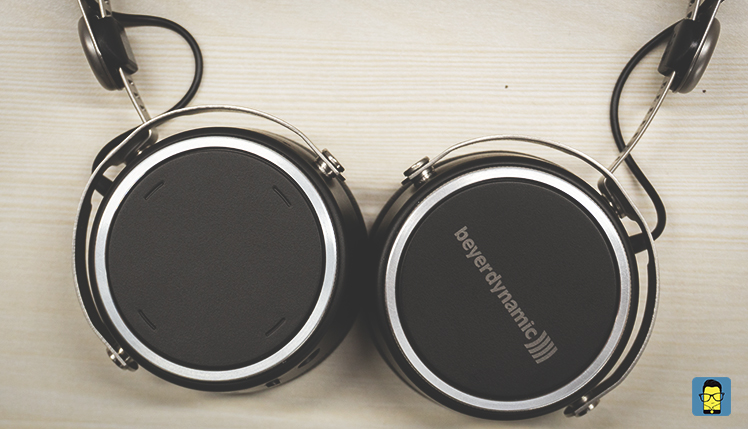 Beyerdynamic Aventho Wireless: connectivity and battery life
As far as the BT connection is concerned, the Aventho is solid for the most part. But, there were times when it would keep dropping connection when streaming in aptX HD format. This is why most audiophiles have trust issues on BT. Seriously, the industry should adopt a better wireless standard like Apple's AirPlay soon. As far as the 1,000mAh battery inside the Aventho goes, it charges in around 2 hours from 0 to 100 percent. And, it lasts forever and ever and ever. It's been two weeks since I started using the Aventho intermittently, and I haven't charged it once. Not once! Looks like the claim of 30 hours of continuous music playback is actually true.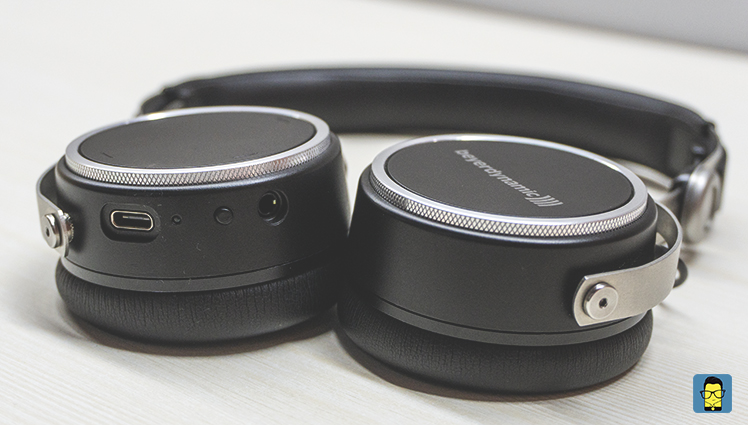 Beyerdynamic Aventho Wireless: sound quality
Finally, lets talk about the sound. Where do I even start? This is by far one of the better wireless headphones I've had the pleasure of listening to till date. Note that first I shall talk about the experience without the whole personalisation shebang. Don't expect a neutral, flat sound though. It is just a clean, musical experience that brings life to songs.
The sound signature by default is warm and has a thumping mid-bass response. However, the extremely sub-bass sounds lack the depth, I was expecting. Interestingly, the Aventho is one of the darker sounding headphones I've tested in recent times but the imaging is so good that I didn't care. One of the songs that I test for instrumentation is Do I wanna know by The Arctic Monkeys. In the penultimate section of the song, the chorus kicks in and a melange of instruments, including a bass line, start playing all at once. The Aventho does a great job of separating each instrument clearly. Note that I was listening to a Flac file of the song in aptX HD. Let it be known, that many BT headphones I have tested in the recent past have managed to achieve this with such consummate ease.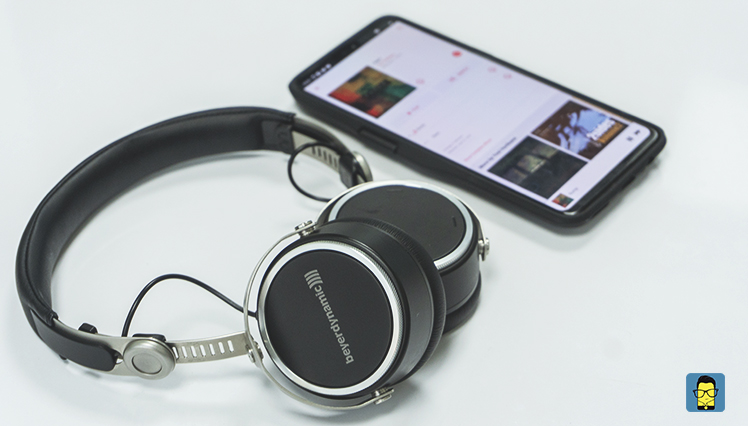 The depth of the mid-range frequencies and the tonality is also insane. Vocals, both male and female, sound extremely tight. At the top end of the spectrum, you will hear that the sound rolls off slightly but the advantage is there is no sibilance whatsoever.
With the MIY app's personalisation, the soundstage starts widening and I felt that it also boosts the audio levels. I heard Weeknd's new single Call out my name (produced by my all time favourite electronic artist Nicolas Jaar) at least a 100 times on the Aventho. And, the Aventho faithfully reproduced the glitch-induced growl of Weeknd, in the mid section of the song, so beautifully that it literally gave me goosebumps. It managed to extend that high frequency and hit the right note easily every single time. 
By now, you must be fairly convinced about my fascination for Aventho's sound signature. Oh, and lest I forget, for those who swear by wires over wireless, the Aventho's 3.5mm cable reproduces marginally better fidelity as well.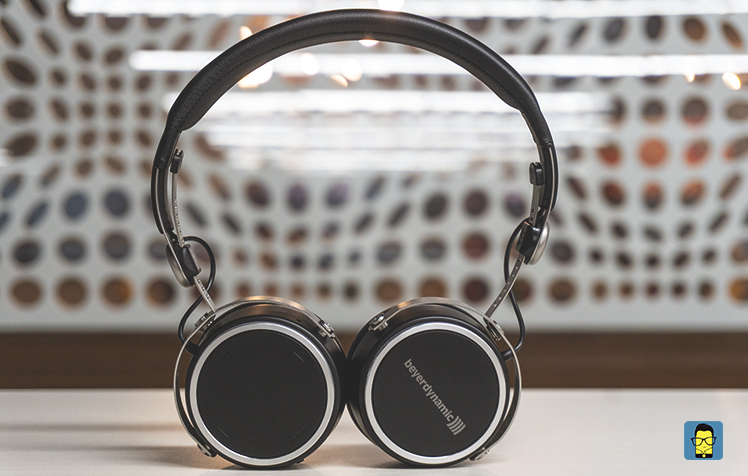 Should you buy the Beyerdynamic Aventho Wireless?
If you are someone who craves for the absolute best in audio quality and want a portable wireless solution, you cannot go wrong with the Beyerdynamic Aventho Wireless. It is definitely an expensive proposition in India at Rs 36,900 but I think that price is justified for the tech it offers. The Tesla drivers inside the Aventho Wireless are tuned extremely well. So much so that, you will end up rediscovering your favourite songs all over again. The whole cloud-based personalisation also works well, which works to its advantage. 
Also read: FiiO F9 Pro vs 1More Triple Driver: which are the best triple-driver earphones for you?
But, there are a few caveats. For example, folks looking for a pair of headphones in this price range generally want noise cancellation too. Therefore, headphones like the Bose QC 35 II and the Bowers and Wilkins PX are great alternatives considering the Aventho doesn't come with NC. Also, let's not forget that the absolutely stellar Meze 99 Classic is available for Rs 10,000 less. Those are still my favourite over-the-ear headphones by far.
All in all, if you do plan to buy the Aventho Wireless, buy the Brown variant with Silver accents. Pair it with a Messenger bag, and you have your own fashion fix right there.