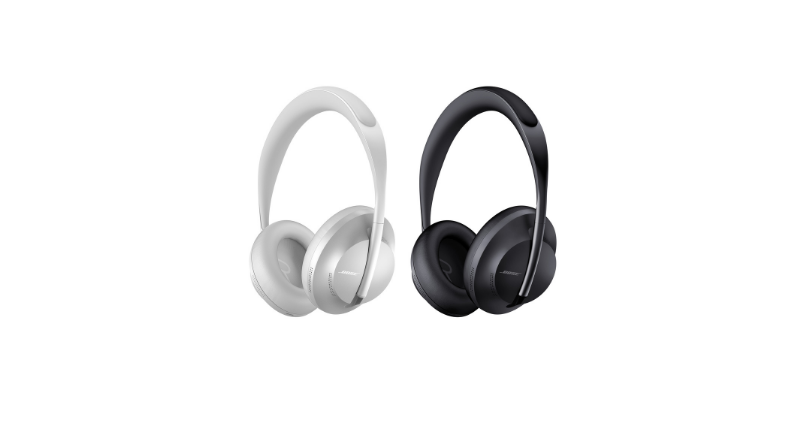 Bose, the pioneer in audio equipments manufacturing has today launched its new noise cancelling headphones in India. The new Bose 700 headphones comes with noise canceling technology. It is claimed to be unlike any other its existing models. Let's find out about the features and pricing of these new noise cancelling headphones.
Bose 700 Noise Cancelling Headphones – Features
There are many noise cancelling headphones being popped up in India, lately. And we believe that it has triggered a motion among the audio enthusiasts in the country. Now they seek a premium experience headphones. The Bose 700 claims to give them just that and more. 
The new Bose noise cancelling headphones offers trio of innovations. Kicking off with its voice system, the new Boss 700 are engineered from ground with a new acoustic and electronics package, new digital signal processing, and a new eight microphone system. Where the six microphones dramatically cancels out noise so it doesn't reach your ears. These headphones will work with any VPA (Virtual Personal Assistant), from Siri to Google Assistant to Alexa, they all will hear you loud and clear.  
A revolutionary conversation mode will will offer a brilliant audio performance. The improved noise reduction and sophisticated circuitry will eliminate the "hiss", which is heard in the other noise cancelling headphones. The highest setting set to deliver the powerful silence, while the lowest setting, pass through your ear cups fully. 
The conversation mode is created so you can have the same awareness while enjoying the music/movie. This technology claims to offer ultimate convenience for the people on-the-go using headsets. Talking about the third innovation, Bose 700 offers up to 20 hours of battery life for all-day use. Plus, the super-simple controls makes it easy to use the headphones.  
Bose 700 Noise Cancelling Headphones Price in India
These new Bose 700 noise cancelling headphones will be available for pre-order in India starting August 22nd. It is priced at Rs 34,500 and will be available on Flipkart and Amazon. Note that the silver colour model will be available at later date.