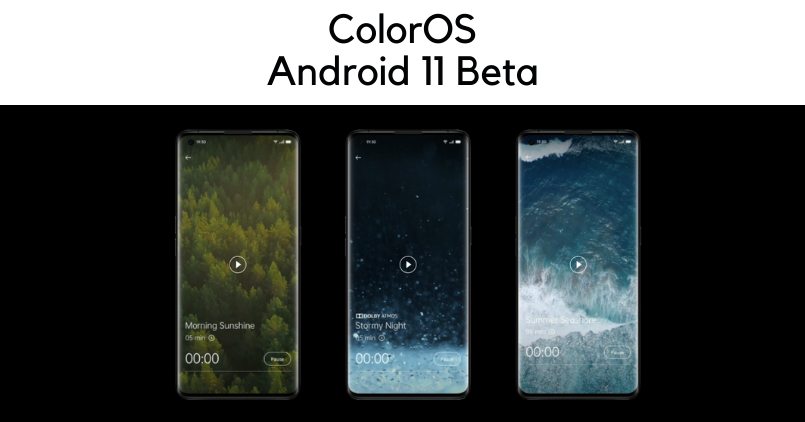 OPPO's ColorOS will be coming out with an Android 11 beta update and Find X2 will be the first to receive it. The company has announced in a fresh press release just hours after the Android 11 Beta announcement by Google. While Pixel owners are always amongst the first ones to test out the new Android versions, the brands are always eager to jump the ship. And this time OPPO was the first one to do it for its ColorOS.
"With a user base of over 350 million, ColorOS is one of the key partners for Google globally. Our consumer insights reveal that users find the ColorOS experience closer to stock Android while welcoming additions we customize for ColorOS specifically.", as per the statement in the press release. 
The popular smartphone brand is ready to announce its next flagship smartphone in India, the Find X2 series. And even before the launch announcement, the manufacturer has promised that its new flagship phone could be among the first to taste Android 11 Beta in the realm of custom skins. 
On the side note, let's talk about the OPPO Find X2 specifications. 
The new upcoming handset is supposed to be powered by Snapdragon 865 SoC, 120 Hz AMOLED display, triple rear cameras, and a 65W charging supported battery. That's some of the highlights of the upcoming Find X2, which is heading to India after global and china reveal on June 17. 
What else can you expect from ColorOS Android 11 Beta?
Expect a system-level improvement showcased on the vanilla Android to make it to the custom skin. Further, as per OPPO, the brand keeps working on enchaining the Camera capabilities on its phone, working in tandem with Google. Specifically, the brand is referring to the CameraX project. 
Are you an OPPO smartphone user? Maybe soon expect a ColorOS announcement for your OPPO smartphone.