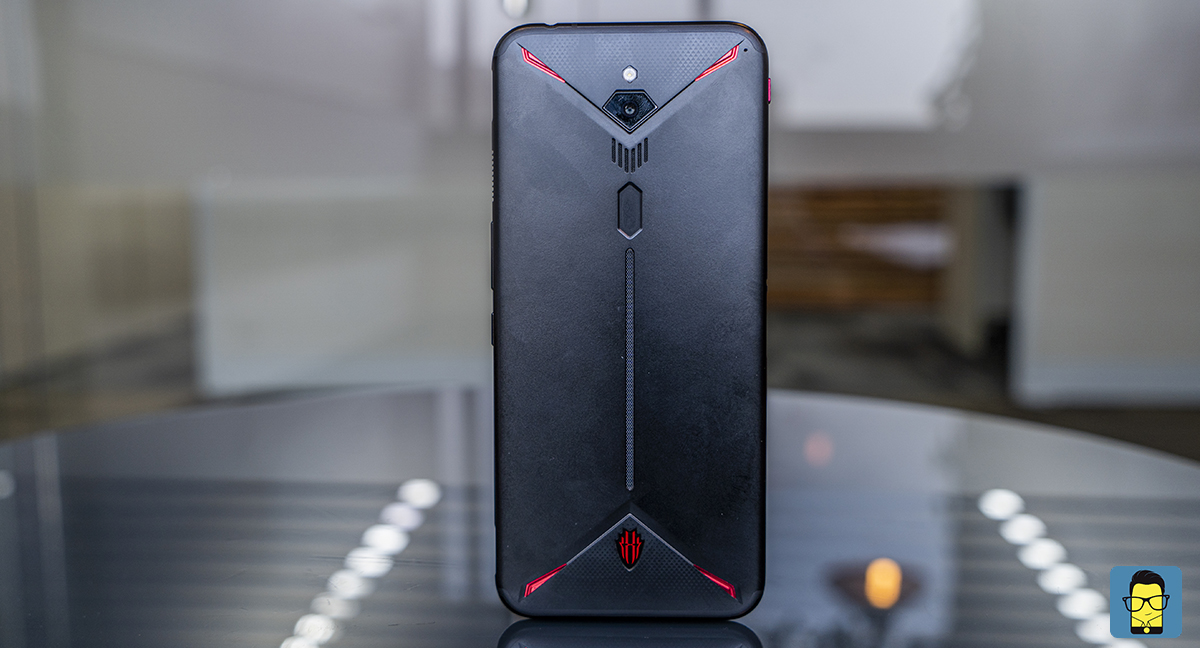 Rating: 8/10
Yay:
Flagship grade performance
Great Thermals
4D Audio is amazing
Clean OS
Stellar battery life
Nay:
Disappointing cameras
Quite heavy
The design feels outdated due to the bezels
Introduction
In a team full of smartphone enthusiasts, I'm probably the only one who is into hardcore gaming. Which kind of makes me the perfect guy to review gaming smartphones. Now, the last gaming smartphone that I reviewed was the ASUS ROG Phone, which, although amazing, did not come cheap. Nubia, on the other hand, is known for making great devices at a very competitive price point. We've got the nubia Red Magic 3 in the house, which comes at a starting price tag of Rs. 35,999. This makes the Red Magic 3 one of the most affordable gaming devices in the country. Heck, it also comes with Air Triggers on its side, RGB lights, and a frigging fan inside the chassis to add to the gamery feel. That said, is the device as good as it seems on paper? Well, if the TL;DR version above wasn't enough for you, read on to find the proper answer, as I review the nubia Red Magic 3 in-depth.
nubia Red Magic 3 Design and Build Quality: heavy duty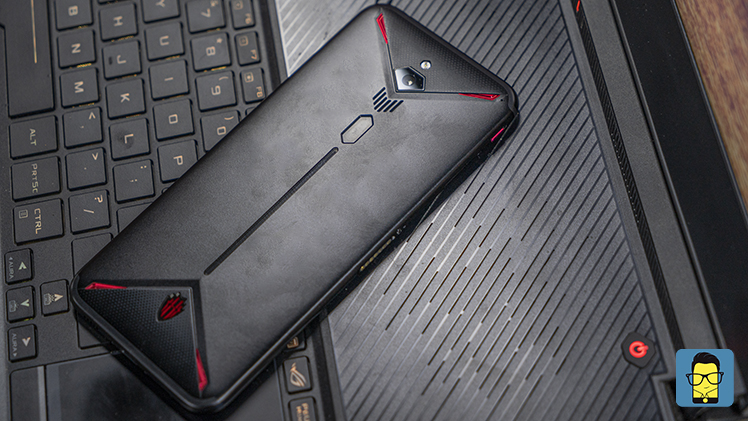 Let's start off with the design, shall we? Weighing in at 215g, the phone is definitely one of the heaviest devices that I've used in a long time. Heck, it's heavier than the OnePlus 7 Pro as well. Unlike most modern phones these days, there is no notch or pop-up camera, since there are these good bezels up and top. Now, while that does aid in the gaming experience, for normal phone usage, this thing is too big for one-handed usage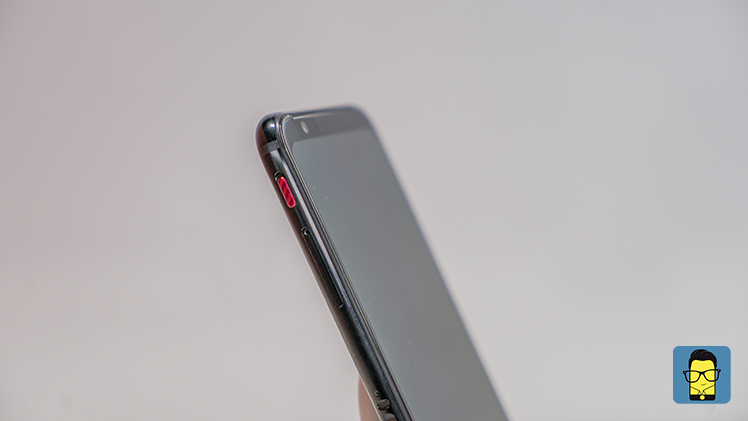 That said, it is a gaming phone after all, and in that aspect, the design is almost unbeatable. The metal chassis makes it look super premium, and the red accents make it all the more gamery.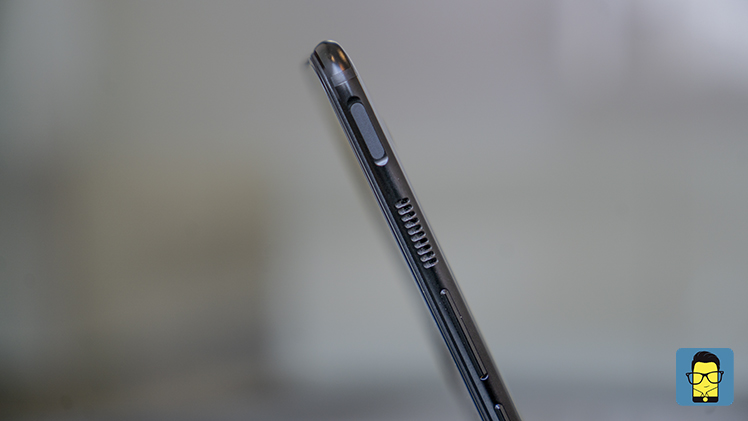 You get the air triggers on the right side, with the power button and volume rockers in between. Over to the left side, you get the SIM card tray and connector for a dock. Nubia didn't give us the dock, so I can't really comment on it. That said, using the smartphone, I've got to say that it already comes with pretty much everything you'd ask from a gaming device. Heck, there's also a 3.5mm jack at the bottom, which is something that's not found on a lot of smartphones these days.
nubia Red Magic 3 Display: 90Hz of greatness
Adding on the entire gaming feel of this phone is the display as well. The last phone I reviewed was the ASUS ROG Phone, and I've been pushing for a 90Hz display ever since. And well, the Nubia red Magic 3 comes with a 6.65-inch full HD+ display with a refresh rate of 90Hz. The colors really pop out in this, and I have to say that there is a certain level of saturation on this, which I do like.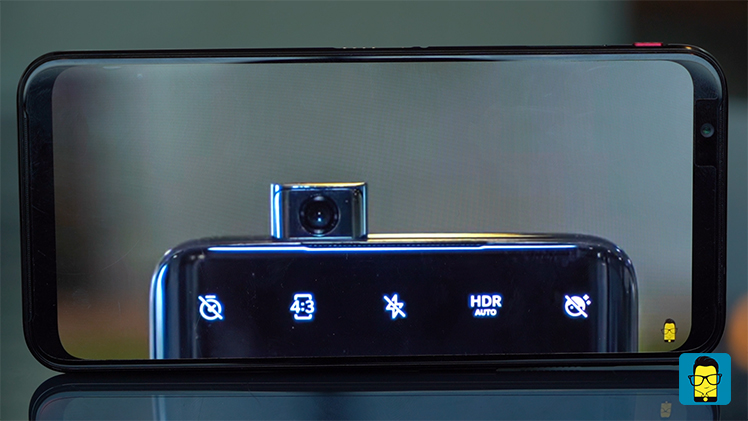 That said, one issue that I did notice with the display was that it is not that bright. I mean, outdoor usage under direct sunlight can be an issue. But other than that, the display is fantastic, and the screen really enhances the overall experience.
nubia Red Magic 3 Software: as clean as you can ask
Let's talk about the user experience for a while. Inside, the nubia Red Magic 3 runs with Android 9 Pie. And no, there are no custom skins or anything. Its completely stock, which gets the Nubia a thumbs up for me. For every addition that Nubia has, it is under its Game Space, which can be triggered via the Compete button in the top left side of the device. I'll talk about that in a bit, but I have to admire how Nubia have managed to keep things so clean. That is something that really can't be said for a majority of Chinese brands out there. There's one more thing that I want to talk about which is how the gaming elements also improve the day-to-day usage.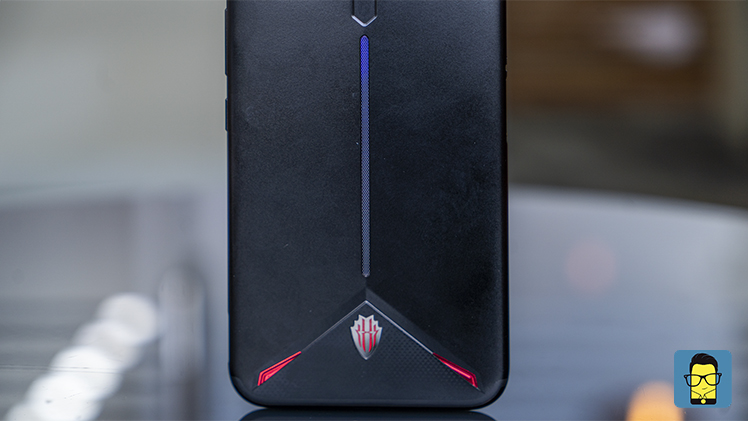 For instance, on the back side, you have this nice RGB LED strip, which you can customize as per your liking. There's also a nice Red Magic logo below that. The best thing about this device is that whenever there is a notification, there's a very low possibility of you missing it. When there's a call, this RGB strip lights up to notify you of the same. And whenever there's an unread notification, both the LED in front ass well as the Red Magic logo on the back will light up. It's a very little thing, but something I admire quite a lot.
nubia Red Magic 3 Performance: flagship experience all round
Under the hood, you get the Snapdragon 855 SoC with 8GB of RAM and 128GB of internal storage. As you'd expect, the performance of this device is fricking amazing. In terms of benchmarks, it is pretty much at the top, outsmarting a lot of devices, and going head to head with the flagships as well. As for gaming, man, I could game on this all day. The hardware is one thing, but the experience is made so much better with everything extra that this thing offers. The Air triggers here make gaming so much easier. I've been using them in titles like PUBG and FreeFire, and while it does take some time to get used to them, once you do, you won't be going back to normal screen tapping any time soon.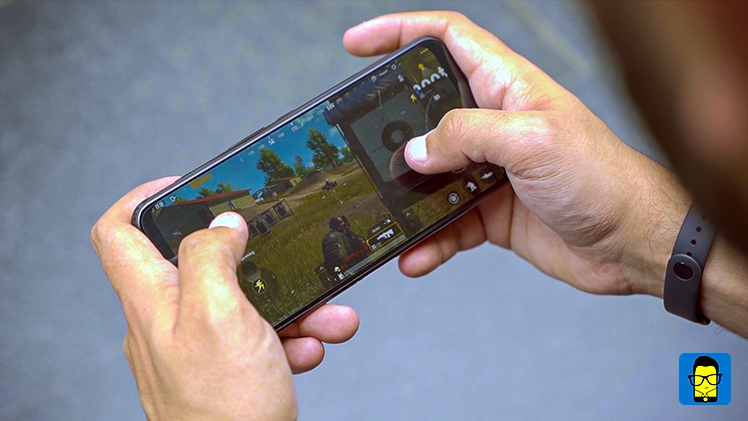 Oh, and then there is the audio underneath. This thing comes with 4D sound, so you can actually feel where the gunfire is coming from, without having to put on any headphones. Speaking about which, the vibration motor underneath is fantabulous. I mean, for normal usage, it's best to keep it off, but while gaming, this thing is amazing. You can not only hear the gunfire but also feel it. Oh, and did I tell you that this thing comes with a fan as well. Yeah, a fan, inside the chassis. Thanks to which my thermals never crossed the 50degree celsius mark, even after continuously playing PUBG for over 3.5 hours.
nubia Red Magic 3 Battery: why won't you die?
Now, when I said that I could game on this phone all day, it's also because the smartphone would actually let me do that all day. Not even kidding. This thing packs in a humongous 5,000mAh battery that just never dies. Keeping the screen at 90Hz and gaming for the majority of my use case, the device still managed to give me around 6 hours of screen on time, which is just great. As for charging, this thing comes with support for 27W fast charging as well. Now, while the support is there, the charger provided in the box only supports charging up to 18W, and it takes almost 3 hours to fully juice this baby up. I know, that's a big number, but in all fairness, most of us still charge the device at night only, and this device is bound to last all day long, no matter what you throw at it.
nubia Red Magic 3 Camera: let's pretend it doesn't exist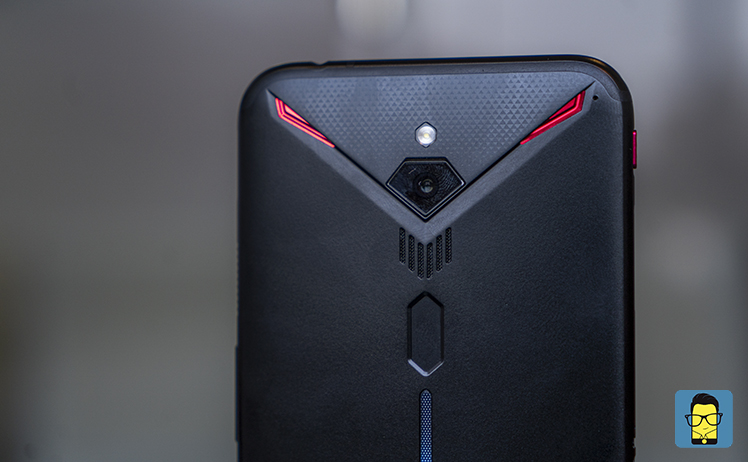 There's a reason why I saved the camera department for the last. You see, the nubia Red Magic 3 is a great phone and I love it. There's hardly anything to complain about. Except for the camera. Damn, as much as I love everything about this phone, I hate the camera. I absolutely hate it. I could throw in specs that say that it comes with a 48MP sensor and even supports video recording up to 8K, yeah, 8K, but all of that means absolutely nothing since the actual results are horrendous. And that result is consistent, whether you talk of the front camera or the back camera. You can take a look at the camera samples below. 
As you can see, the human subject is mostly soft and way dark than it should be. In ideal lighting conditions, the subject does look decent, but that's where I draw a line. From anywhere in artificial light to low light, the camera struggles. It doesn't capture enough light, and the images end up looking dull and dark. There is also a massive lack of detailing, which is weird since it is a 48MP sensor. As for selfies, the software does a lot of post processing but the end result still looks weirdly soft. Also, for some odd reason, I wasn't quite able to get the portrait mode working for selfies. However, judging by the camera's performance in normal usage, I wouldn't be too optimistic about it, should a fix arrive in future updates.
I'm sorry for being harsh, but there is no other way to talk about the camera performance. That said, I do appreciate the Camera UI. It comes with smart features, and there's also this leveler built right into the shutter button which is a nice touch. The one thing that I do admire about the device is that it does come with support for Camera2API. While there isn't a stable Google Camera port available for it yet, I'd like to think that performance could improve with that. That said, the performance so far, in terms of the camera department, is really bad, which is why I saved it for the last.
Should you buy the nubia Red Magic 3
So, is the Nubia Red Magic 3 worth its price? The nubia Red Magic 3 is priced at Rs. 35,999, which makes it a pretty good deal. Think of it as the OnePlus 7 Pro, at a much cheaper price. Truth be told, the only complain I have with the Red Magic 3 is the camera department. If you're a gamer who doesn't really care about cameras a lot, the Red Magic 3 could very well be the perfect phone for you. It's got literally everything. That said, let's see what alternatives you have.
Xiaomi Black Shark 2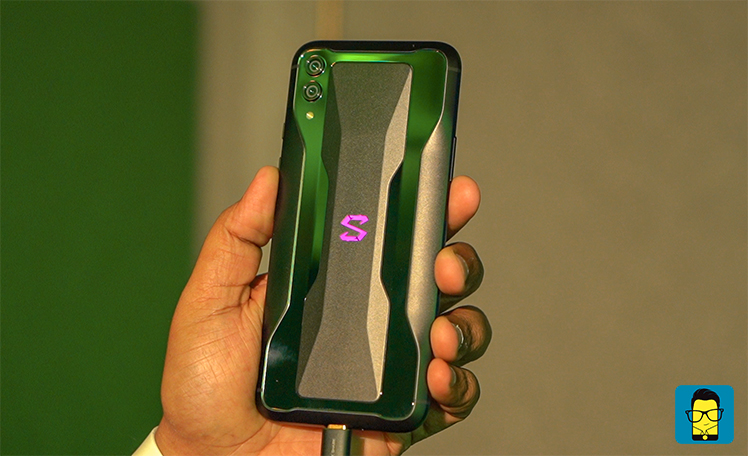 Quite obviously, the direct competition of the nubia Red Magic 3 will be the Black Shark 2. The other gaming phone in the budget, the Black Shark 2 comes with liquid cooling and Master Touch to compensate for the physical fan and the Air triggers. And honestly, both of them are equally good. What's more is that the Black Shark 2 also comes with a great camera, something which cannot be said for the nubia device. However, you do lose out on the 90Hz display, so there is that.
Also read: Black Shark 2 hands-on review: this Xiaomi-backed phone is ludicrous, quite literally
OnePlus 7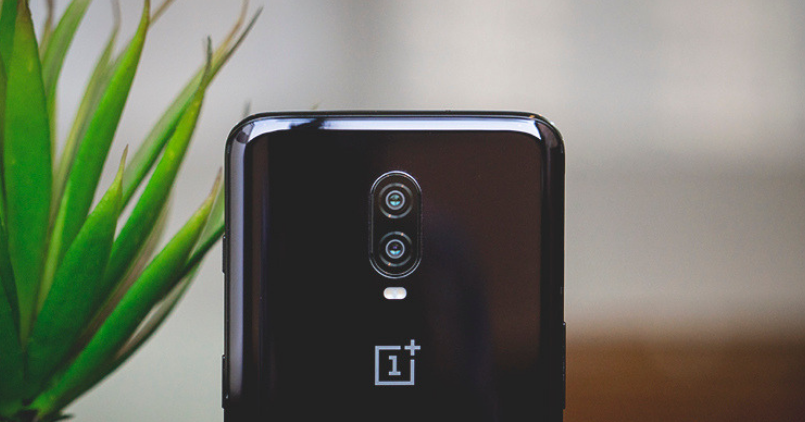 OnePlus 7 is probably one of the most recommended devices out there. Apart from the usual flagship hardware, you also get UFS 3.0, which means even faster app load times. Then there is OxygenOS, which I prefer over Stock Android, and the cameras are pretty good too. However, with a 3700mAh battery, you won't be able to game all day long, so that is something you might have to keep in mind.
Also read: OnePlus 7 launched in India; price, specs, and availability
OPPO Reno 10x Zoom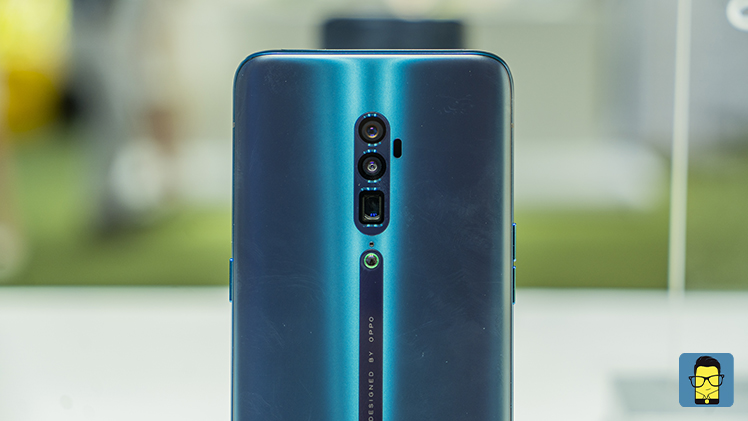 Probably the most futuristic device out here right now, the OPPO Reno offers a great design and amazing features without breaking the bank. However, the battery life here is once again low, with a 3765mAh battery capacity. It's a great phone, with stellar cameras, but it won't allow you to play all day long.
Also read: Oppo Reno 10x Zoom review: a OnePlus killer?
ASUS 6Z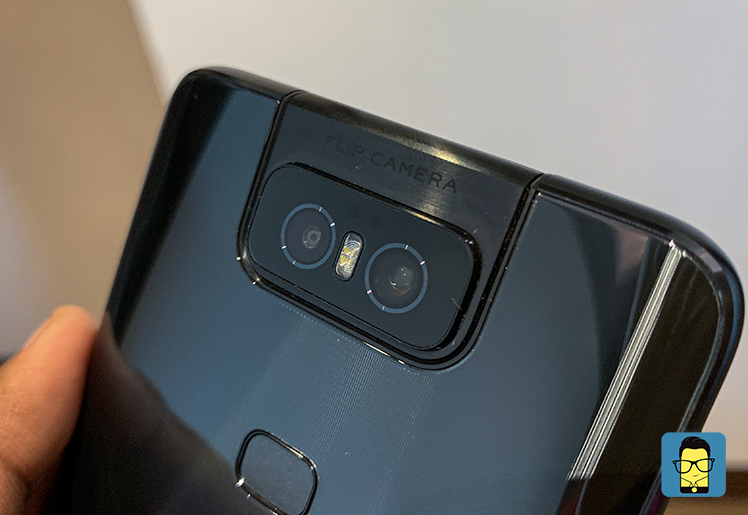 The upcoming ASUS 6Z could be a pretty good device, since it offers flagship hardware coupled with a beefy 5,000mAh battery, allowing you to game on it all day long. That said, it comes with an IPS LCD display, so if you fancy AMOLED displays, this might be an issue.
Also read: ASUS ZenFone 6 hands-on review: flip me baby one more time
In the end, considering the competition, no smartphone is perfect. That said, if you are a gamer and you have your priorities sorted, the nubia Red Magic 3 could be perfect for you.