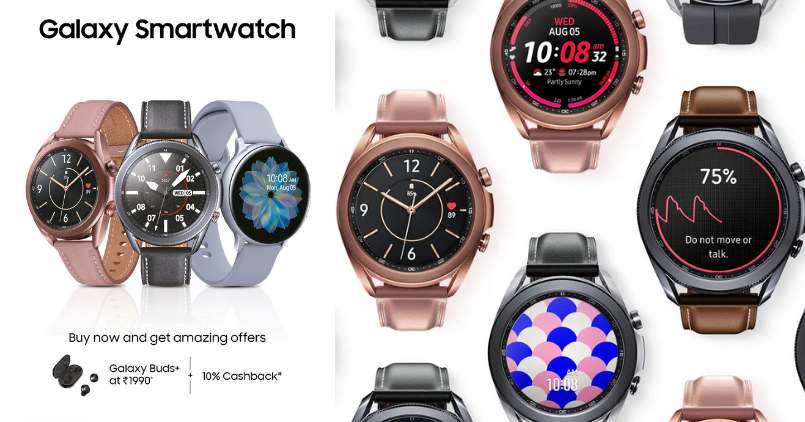 Samsung is announcing a new comprehensive protection plan for its Galaxy Watches, which comes as part of Samsung Care+. Samsung India claims that its traditional protection program is set to be bringing a wide range of benefits and as well as services. The claim process also promises to be hassle-free, and are auto-activated on the purchase.
Also read: Samsung Galaxy A72 with Snapdragon 720G SoC and 5000mAh battery launched in India at Rs 34,999
There are custom packs for consumers interested in buying Samsung Care+ for the company's smartwatches (Galaxy Watches). First, there's Extended Warranty: While the Galaxy Watches already come with a one-year warranty, this new program further covers technical and mechanical failures on them for another year, which is beneficial. Second, ADLD (Accidental Damage and Liquid Damage): This pack also has one-year coverage for accidental front/back screen damage and liquid damage.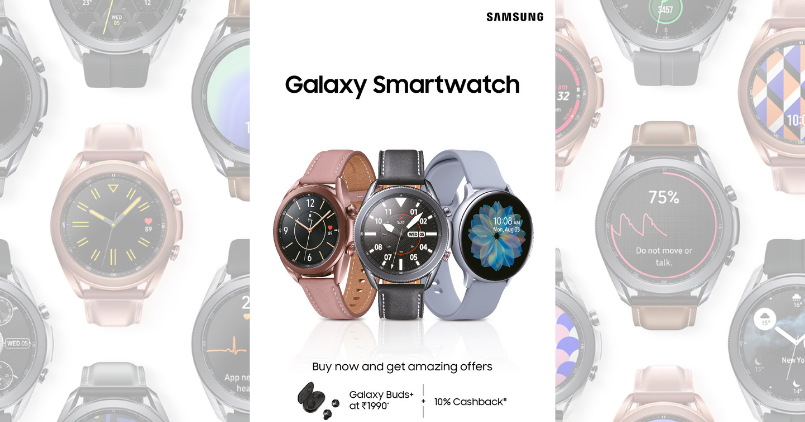 Consumers interested in getting the ADLD protection plan would have to spend Rs 1,499 for one year. Meanwhile, the extended warranty plans start at Rs 999.
Galaxy Watches Benefits — Up to Rs 11,000
Consumers who are interested in buying either Galaxy Watch 3 or Galaxy Watch Active 2 can get Samsung's Galaxy Buds+ at a special price of Rs 1,990 (the market operating price, MOP of it is Rs 8,990). Meaning you save Rs 7,000 here. Besides, if the consumers get these using applicable debit/credit cards of leading banks; then they get additional Rs 4,000 cashback). This totals up to Rs 11,000 benefits, according to Samsung. These offers are said to be valid till the end of this month i.e March 31st. Furthermore, these offers can be availed at Samsung.com alongside leafing offline/online stores across the country.