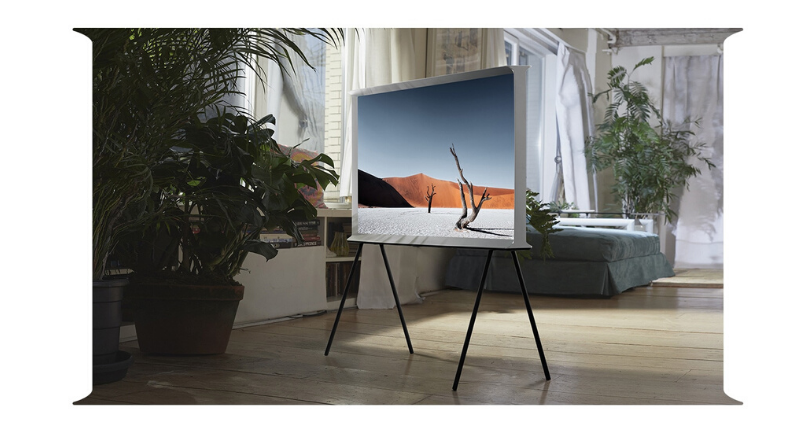 After upgrading the 2020 models for its entire smart TV range, including LED and QLED models, Samsung is gearing up for yet another Smart TV launch. The South Korean brand is all set to unveil its The Serif range of Smart TVs in India next week. Designed by the French designer duo brothers Ronan and Erwan Bouroullec, the Serif will add to the existing portfolio of the company's QLED range, which already includes The Frame. 
Samsung's The Serif – What to expect? 
The new lifestyle TV from Samsung will be the only TV enabled with NFC technology. It will allow smartphone users to seamlessly connect their devices to the TV by placing them on the top of the TV.  Stunning from every angle, this new QLED TV from Samsung will give new dimensions to the way we watch TV. The company is targeting its product to fit into your luxury lifestyles. It'll make a beautiful addition to one's living space with its unique unibody design derived from the capital letter "I". 
As far as the specifications are concerned, the company's website state, it will come in three variants, 43-inch, 49-inch, and 55-inch. Three of the most widely popular screen sizes. Thus, allowing to be fit inside people's living spaces, according to their needs.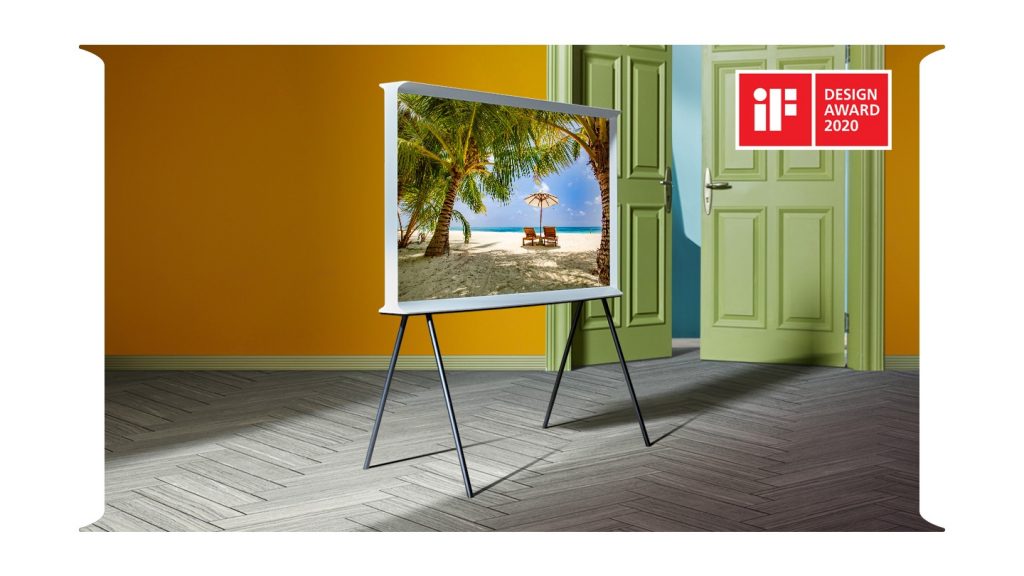 Samsung teases that unlike conventional TV, this doesn't belong next to your wall. It will come with a detachable floor stand and can be placed literally anywhere in the room you fit deem. The metal stand perfectly pairs with its stylish frame. Connect it with your smartphones or Apple devices to access or stream content to the TV., enabled by an NFC technology and AirPlay 2 compatibility. 
The brand touts two certifications, the colour volume 100%, and HDR10+, defining the viewing experience. The Ambient mode+ makes sure you enjoy every moment with The Serif. It gives you a range of choices settings to transform your TV into a companion. It can give you the right information right before you are heading out, vibes for your home parties, calm tunes during your reading time, or can share your favourite pictures on a screen. 
What do you guys think of the Serif? Let us know in the comment section below.