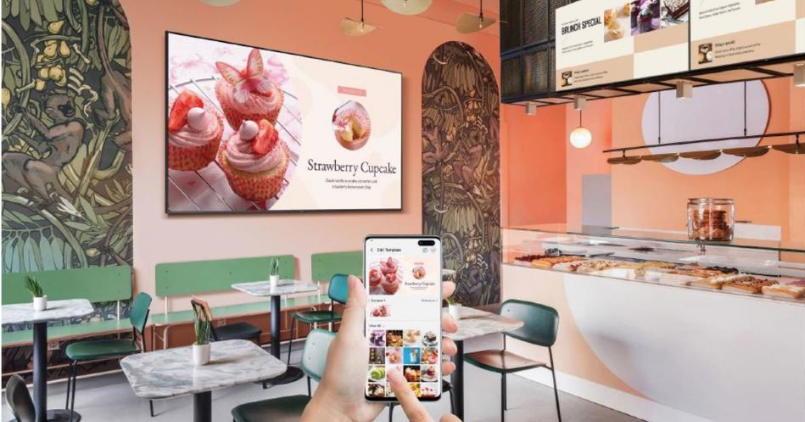 Samsung has been a part of the television space for a long time with offerings ranging from the budget segment to the premium segment. Thus, ensuring the availability of products for the various kinds of consumers. They recently launched a new range of Business televisions in India, for consumer-facing businesses like restaurants, retail stores, shopping complexes, salons, etc. Let us discuss some key specifications of the Samsung UHD Business TVs, followed by their pricing and availability.
Samsung UHD Business TVs – Specifications
The Samsung Business TVs come with an on/off timer which can be set to adhere to working hours of the business, to ensure the saving of electricity and proper usage. They also come with an Ultra High Definition display which provides sharp and quality image output. One of the key features of the televisions is the availability of over 100+ free templates that allow the user to decide how to show their content to make it more appealing.
The televisions also offer remote management of the content through a standalone app, meaning that you are free to access and customize television without having to constantly get up and manually do the work. In the end, it is also easy to install with a 3 step installation guide, which would mean ease of setup also. The added value is that there is no additional cost of IT support or installation. 
Samsung UHD Business TVs – Price And Availability 
The Samsung Business TVs are available in four variants 43-inch, 50-inch, 55-inch, and 70-inch with prices varying from Rs 75,000 to 1,75,000. The devices will also be covered under a three-year warranty.
What are your thoughts on this series by Samsung? Are business TVs appealing? Let us know in the comments below.