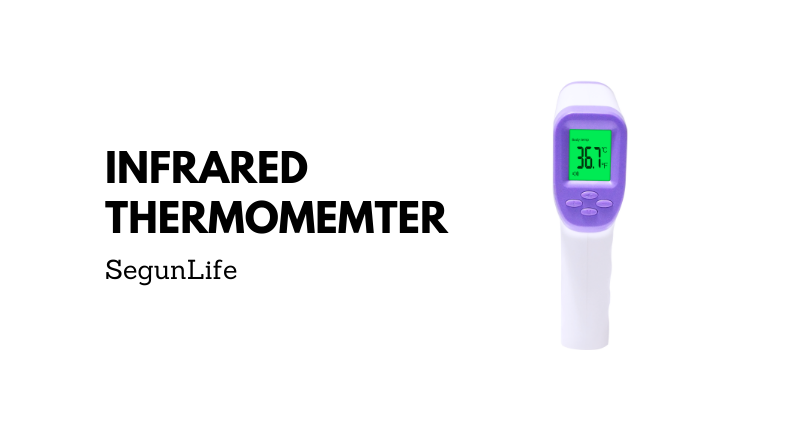 SegunLife, a domestic brand with a range of wearables and healthcare devices in its portfolio has launched a new temperature gun in India. The company has announced an infrared thermometer gun, this device will help healthcare workers and other officials involved in COVID19 helping initiatives. It will allow the said users to effectivity check the temperatures of the people. 
SegunLife infrared thermometer – Features and Pricing 
The device is launched at a price of Rs 4,999, it is said to be well equipped with the latest technological innovation. Packing a range of features including storage features, no-touch sensors, LED display for clear visibility. 
The SegunLife temperature gun is equipped to record temperature from a safe distance of 1-3cm. Thus, avoiding contact from the potential patient. The thermometer can store up to 99 sets of temp recordings in its built-in storage. 
It comes with a single press function, which also works as a power button. Pressing and holding it for 10 seconds, it'll shut down, and vice versa. The LED-backlit on the display makes sure the display is visible even in low light. The LED light comes in two colors, Red and Green. 
Further with functions like Auto shut, smart alarm, Degrees switch mode (C/F), and fast detection, this is an important tool to have it. The brand claims it has an ergonomic design comes with digital sensors and smart chip along with smart storage. It has a six months warranty period as well. 
On the launch, CP Khandelwal, CEO – PR innovations (Managing Business SegunLife) says, "In this time of the pandemic, we are trying to stand with our frontline warriors and helping them in every possible way. This device is not only useful for hospitals but also for everyone considering the current pandemic. It's no touch sensors will help in avoiding cross-infection. By launching this Infrared thermometer at this hour, we have tried to integrate the latest technological innovation to fight with COVID 19".
How to buy SegunLife Infrared Thermometer?
Head to the company's website,  https://segunlife.com , to buy their products.
The company has a special provision of discounts in the range of 10-15% for hospitals, doctors, and organizations. Individuals can also buy this handy device.