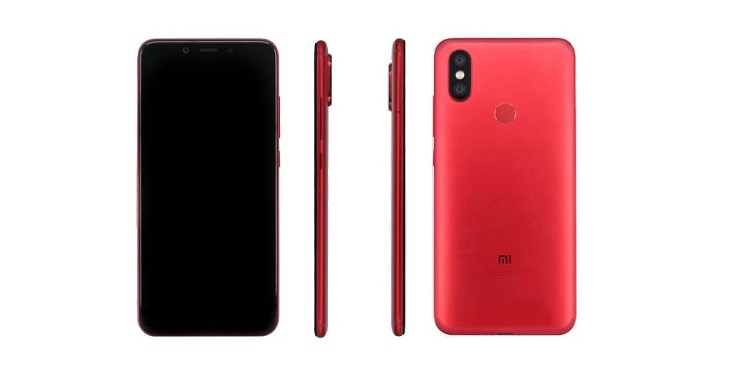 We all have been waiting badly for a release of the second-generation Android One phone from Xiaomi. However, any launch info has remained out of our grasp until now. And no, we're not talking about official info, as there is nothing on that front still, we're talking about a leaked listing from a Swiss retailer. The Mi A2 was caught on Digitec.ch retail portal. It revealed at least one important thing regarding the handset.
Also read: Xiaomi Mi A2 finally seen in live video and we are excited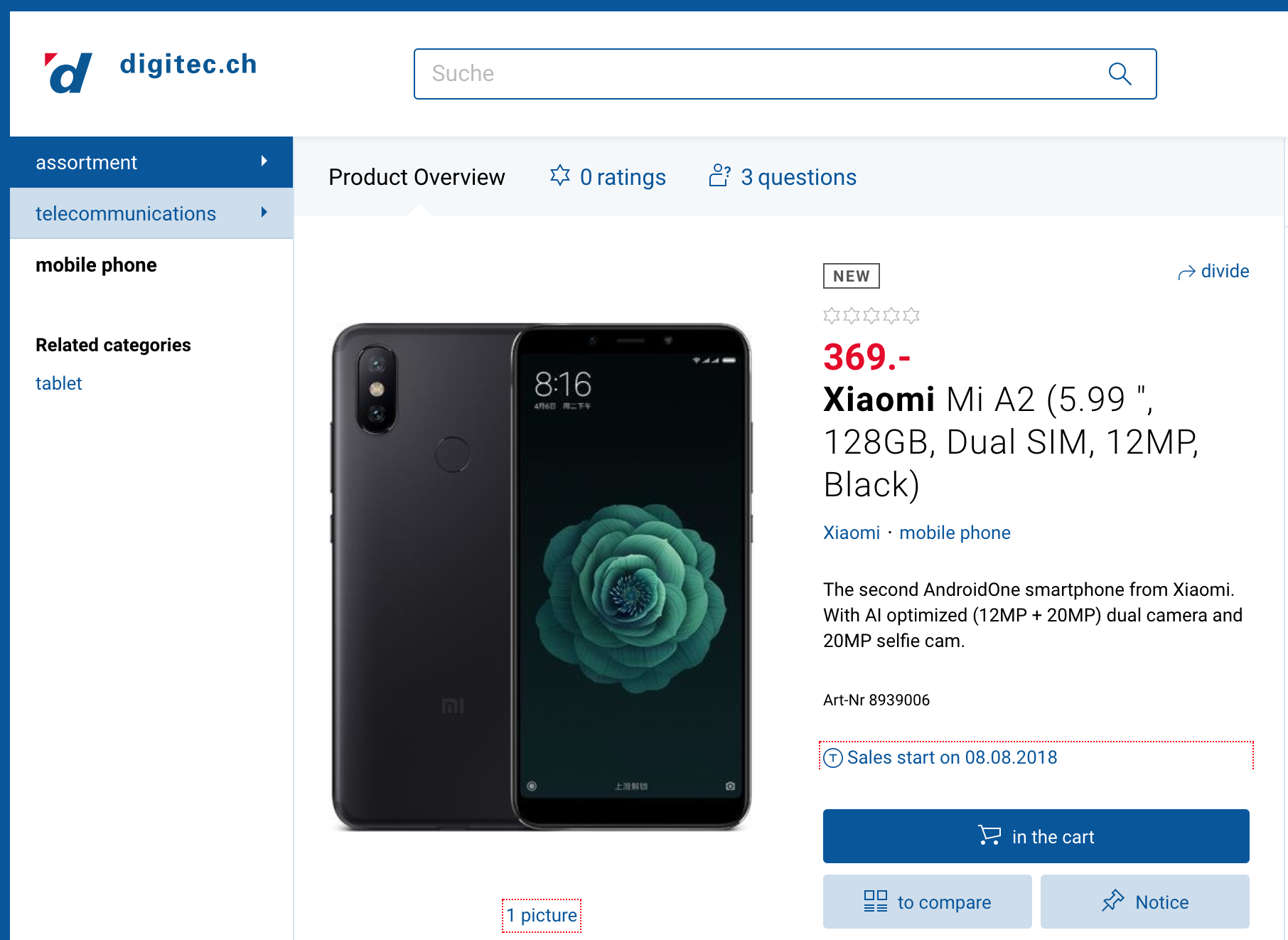 The retailer had displayed a sales date of 8 August 2018. Moreover, it also accompanied pricing of the three variants of the smartphone. As per the listing, the Mi A2 will cost 289 EUR (Rs.22,800 approx.) for the 4GB RAM + 32GB storage variant. For the 4GB RAM + 64GB storage variant, the price was displayed as 329 EUR (Rs.26,000 approx.). And the high-end 6GB RAM + 128GB storage version will cost 369 EUR (Rs.29,100 approx.).
If there is any truth to this listing, then we can expect the Mi A2 to drop in India in mid-July or late July since Xiaomi launches in India are earlier than in Europe. As for the high price, we expect Indian pricing to be similar to the Rs 16k mark, although these are just assumptions for now.
Also read: Oppo Find X official teaser reveals stunning 93.8 percent screen flagship
If you're aware of Xiaomi's first Android One phone, you probably know already that the Mi 6X is the Mi A2 in disguise. The retail listing showed some unsurprising specs of the phone like the dual 12MP + 20MP AI camera as specs of the Mi A2, which also happen to be on the 6X. Suffice to say, that strong evidence is mounting day by day that the Mi A2 is very near to launch. What do you guys think? Are you waiting for the Mi A2?